About Ben Zimmer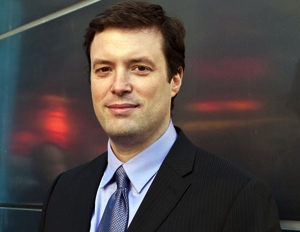 Ben Zimmer is a linguist, lexicographer, language columnist, and all-around word nut. He is the executive producer of Visual Thesaurus and Vocabulary.com, and is the language columnist for The Wall Street Journal. He is also the former language columnist for The Boston Globe and The New York Times Magazine. He has worked as editor for American dictionaries at Oxford University Press and as a consultant to the Oxford English Dictionary, and he now develops the Vocabulary.com Dictionary. He writes a regular column for the Visual Thesaurus and Vocabulary.com called Word Routes. His writing about language has also appeared in The Atlantic, The New York Times Sunday Review, The New York Times Book Review, Forbes, and Slate. He has been interviewed widely about words and language, including on ABC World News, NBC's "Today Show," NPR's Morning Edition, MSNBC, CNN, CBS News, U.S. News & World Report, and BBC Radio 4.
Zimmer studied linguistics as an undergraduate at Yale University and linguistic anthropology as a graduate student at the University of Chicago. He conducted linguistic fieldwork in Indonesia, and taught courses on language and culture at UCLA, Kenyon College, and Rutgers University. He received several research fellowships, including ones from the National Science Foundation, the Fulbright Program, and the Ford Foundation.
In 2005, in his capacity as a research associate at the University of Pennsylvania's Institute for Research in Cognitive Science, he began contributing to Language Log, a group blog on language and linguistics. His writing for Language Log has been anthologized in two collections: Far from the Madding Gerund (William, James 2006) and Ultimate Blogs (Vintage, 2008). Publishers Weekly said that Zimmer's writing in Ultimate Blogs "reads like a wonderfully expansive and more self-aware William Safire column."
In 2006, Zimmer became editor of American dictionaries at Oxford University Press, coordinating work on lexical reference material published by OUP for the American market. He edited dictionaries and thesauruses for print and online use, working on such titles as Oxford College Dictionary, Pocket Oxford American Dictionary, Pocket Oxford American Thesaurus, and Oxford American Writer's Thesaurus. While at OUP he wrote a weekly column for the publisher's blog on language and lexicography entitled "From A to Zimmer."
Since 2008, Zimmer has served as executive producer of the Visual Thesaurus, an online destination for word lovers. He edits the online magazine about language and the creative process, updating it daily with fresh content. The content includes his regular column Word Routes, tracing the origins of words and phrases. He also works behind the scenes with the Visual Thesaurus team to develop a range of online features, such as the Visual Thesaurus Spelling Bee, VocabGrabber, and the vocabulary-building activities available on Vocabulary.com. His current lexicographical work centers on the development of the Vocabulary.com Dictionary as a cutting-edge online resource.
In 2009, Zimmer began writing guest columns for On Language in The New York Times Magazine while William Safire was on hiatus. After the passing of Safire in September 2009, Zimmer wrote a tribute in the Magazine to his three decades of language commentary, "The Maven Nevermore." In March 2010, Zimmer was introduced as Safire's successor. His final column appeared in February 2011. In December 2011, he debuted as language columnist for The Boston Globe. In June 2013, he began a new language column for The Wall Street Journal called "Word on the Street."
Zimmer is the Chair of the New Words Committee of the American Dialect Society and serves on the society's Executive Council. He organizes the selection of the ADS Word of the Year at the society's annual conference and writes the quarterly feature "Among the New Words" for the journal American Speech. He is also a member of the Dictionary Society of North America.
He is currently working on a book, to be published by Houghton Mifflin Harcourt, examining how new technology developments are transforming the ways we use and interpret language.
Zimmer lives in Jersey City, NJ, with his wife Maria and son Blake.
---
Find Ben: